Indian client ordered 50TPD fully continuous pyrolysis machine from Doing Factory
After the technical inspection of DOING fully continuous pyrolysis machine and pyrolysis machine running site, our Indian client was impressed by our machines. Finally, the Indian clients ordered a set of 50TPD of large-scale fully continuous pyrolysis machine from Henan Doing Company on June 17, 2022.
DOING fully continuous pyrolysiss machine project display

Nowadays, fully continuous pyrolysis machine has become the popular and trend choice for many clients to purchase pyrolysis machines. It has the advantages of large processing capacity, high degree of automation, energy saving and environmental protection, and large profits. Moreover, the Indian government encourages the use of fully continuous pyrolysis machine to recycle local waste, such as waste tires and waste plastics, and provides certain financial subsidies.
However, there are few manufacturers who can provide mature fully continuous pyrolysis machine on the market. This is also a point that the Indian client paid great attention to when selecting the continuous pyrolysis machine.
He learned from the Youtube that we have rich experience in the development and installation of fully continuous pyrolysis machine, so he sent us an inquiry. After understanding the real needs of clients, our engineers also entered into in-depth discussions with the technical team of the Indian client on our continuous pyrolysis process and technology. In addition, our business manager also invited the Indian client to watch the operation site via video connection. The client was very appreciative of our fully continuous pyrolysis machine, so he singed the order contact and purchased a set of 50 tons of full continuous pyrolysis machine from Doing Company.
For more details about DOING fully continuous pyrolysis machines or other type pyrolysis machines, please send an inquiry to Henan Doing Company. Our professional sales manager will introduce the equipment details and quotation for you.
Hot Product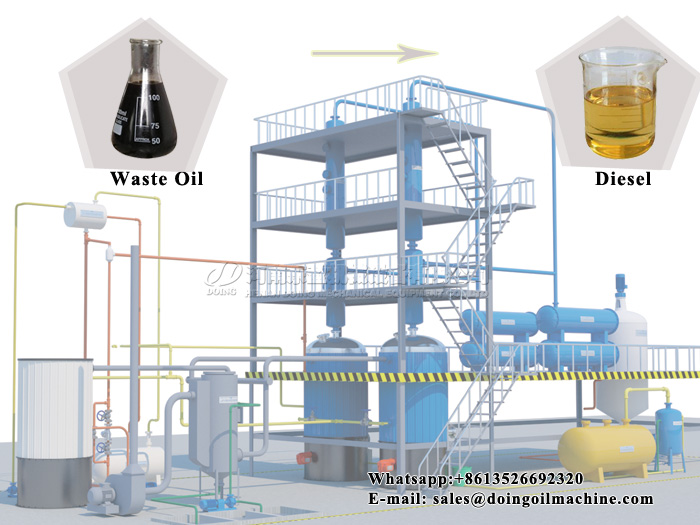 Waste oil refining plant is specially designed for waste oil and pyrolysis oil to diesel. This whole refining process includes distillation, cooling, decoloring and deodoring system.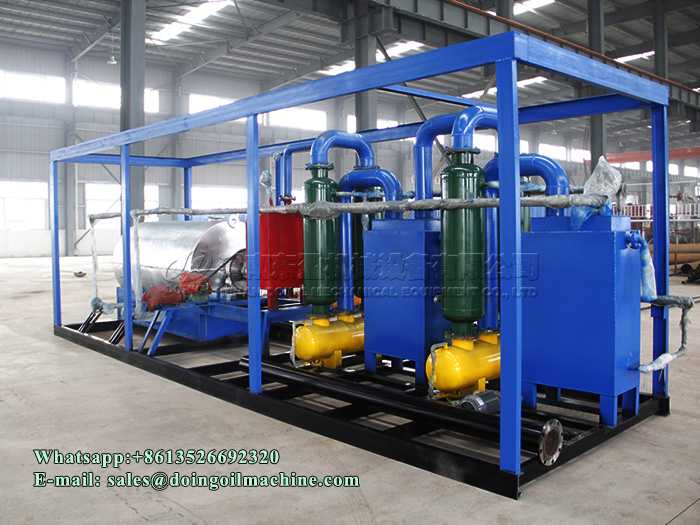 DOING company is strong and has other different processing capacity equipment to choose from, 500kg, 1T, 3T, 5T, 10T. , 12T, 15T, 30T, 50T, 100T, and so on. Compared with these large capacity equipment, small plastic to fuel machine also has its unique ad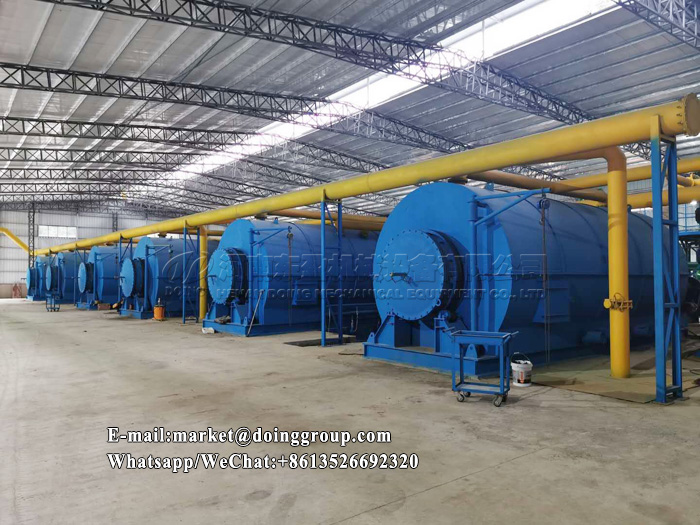 DOING waste plastic pyrolysis plant adopts core technology and is made of one piece of welding. DOING company provides after-sales installation and maintenance services.
Leave Your Message
Please feel free to leave your contacts here and your privacy is protected. A competitive quotation will be provided according to your detailed requirement within one business day.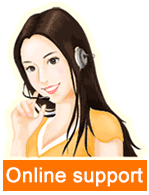 Leave a message