Continuous waste tyre pyrolysis plant
Continuous waste tyre pyrolysis plant is a kind of high efficiency pyrolysis plant developed by DOING group on the basis of intermittent pyrolysis plant. In order to better meet the needs of customers, the continuous waste tyre pyrolysis plant adopts PLC control system, can continuously feed, continuously discharge slag, is a continuous operation of pyrolysis production line. Both in terms of operating costs and efficiency to meet the requirements of customers.Now I will mainly introduce continuous waste tyre pyrolysis plant.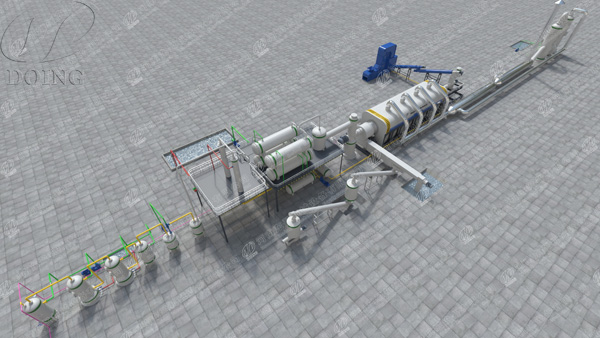 A full set of continuous waste tyre pyrolysis plant
Working process of continuous waste tyre pyrolysis plant:
1. Tyre pretreatment
Waste tyre through the steel wire drawing machine to pull out the steel wire in the waste tyre, and then put the tyre into the tyre crusher. After the treatment of the tyre crusher, the tyres are processed into 3-5 cm pieces.
2. Feeding
Shredded tyres are fed into the reaction system by an auto-feeder. The entire feeding process is sealed. Continuous waste tyre pyrolysis plant using PLC control system, with high degree of automation, feeding no longer need manual operation.
3. Continuous pyrolysis
The pyrolysis process is controlled by PLC, PLC system accurately calculates the reaction time which can ensure that Shredded tyres is fully cracked.
4. Cooling
The pyrolyzed oil gas passes through the circulating water cooling system and becomes liquid oil.
5. Oil product collection
Liquid oil is collected into the tank. No fireworks around the oil tank.
6. Discharge carbon black
After the reaction, carbon black will be automatically discharged from the other end by a unique slag discharge system.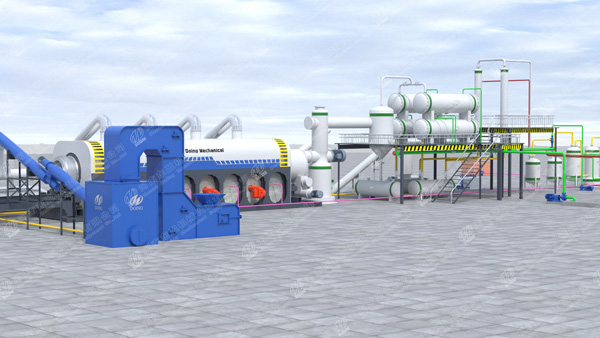 Continuous waste tyre pyrolysis plant
Unique advantage of DOING continuous waste tyre pyrolysis plant:
1. Accurate calculation system can ensure that the waste tyre is fully cracked to improve the oil yield.
2. Continuous feeding, continuous slag discharge, having very high production efficiency.
3. PLC control system can saves manpower.
4. Single plant has large processing capacity and takes up less space.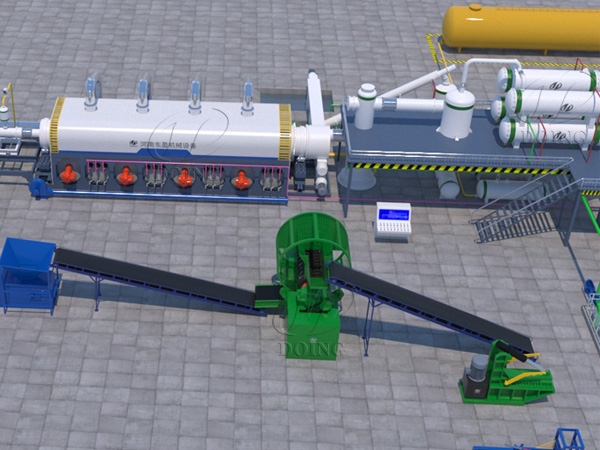 Continuous waste tyre pyrolysi plant
The products of continuous waste tyre pyrolysis plant can be used in all aspects of life:
1. Pyrolysis oil: mainly used in steel mills, boiler heating, heavy oil power generation, cement plants, etc. A further application is that it can be refined into diesel fuel through DOING's waste oil distillation plant.
2. Carbon black: mainly used for pressing ball combustion and refined grinding. Among them refined grinding powder can be used to manufacture new tires, rubber soles, pigments and so on.
3. Steel wire: sold as scrap or remelting.
The configuration and structure of the continuous waste tyre pyrolysis plant indicate that it is suitable for large and medium-sized refineries. On this scale DOING's continuous waste tyre pyrolysis plant can play its greater advantages, continuous production, efficient operation.
Hot Product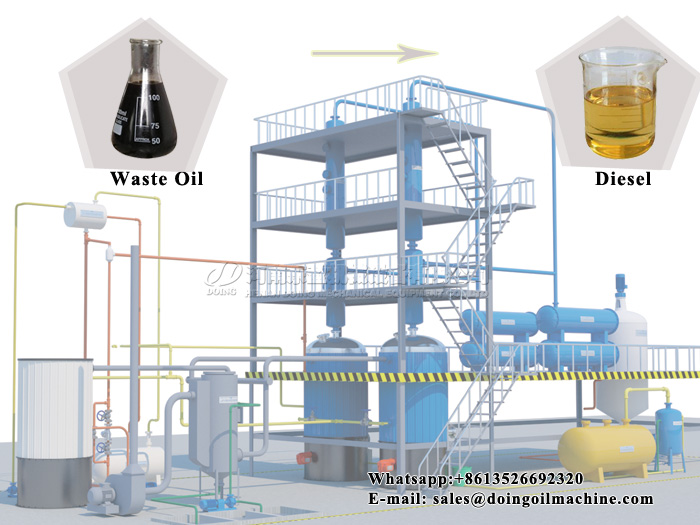 Waste oil refining plant is specially designed for waste oil and pyrolysis oil to diesel. This whole refining process includes distillation, cooling, decoloring and deodoring system.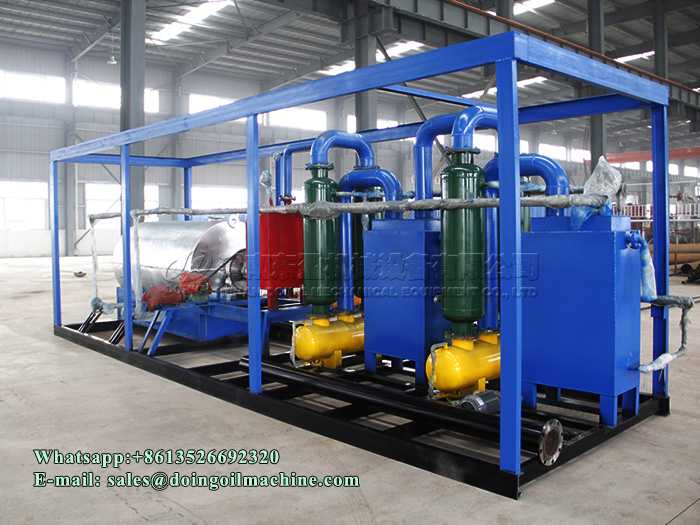 DOING company is strong and has other different processing capacity equipment to choose from, 500kg, 1T, 3T, 5T, 10T. , 12T, 15T, 30T, 50T, 100T, and so on. Compared with these large capacity equipment, small plastic to fuel machine also has its unique ad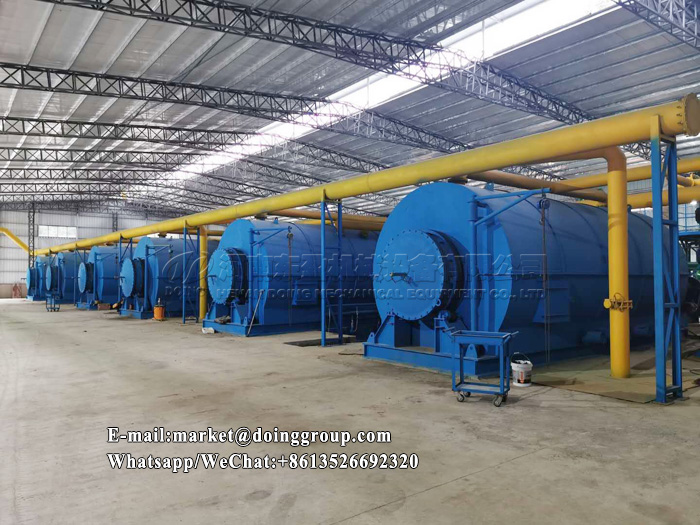 DOING waste plastic pyrolysis plant adopts core technology and is made of one piece of welding. DOING company provides after-sales installation and maintenance services.
Leave Your Message
Please feel free to leave your contacts here and your privacy is protected. A competitive quotation will be provided according to your detailed requirement within one business day.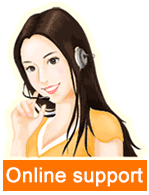 Leave a message