Waste Plastic Pyrolysis Plant
DOING Waste Plastic Pyrolysis Plant
DOING company has been specialized in manufacturing waste plastic pyrolysis plant for nearly 10 years. We have our own professional team of engineers and are always committed to researching the latest designed pyrolysis machine to achieve faster production efficiency and the most suitable pyrolysis plant for customers. DOING company always puts machine quality and safety first. We can provide customers with the most advanced and safe waste plastic pyrolysis plant at a reasonable price.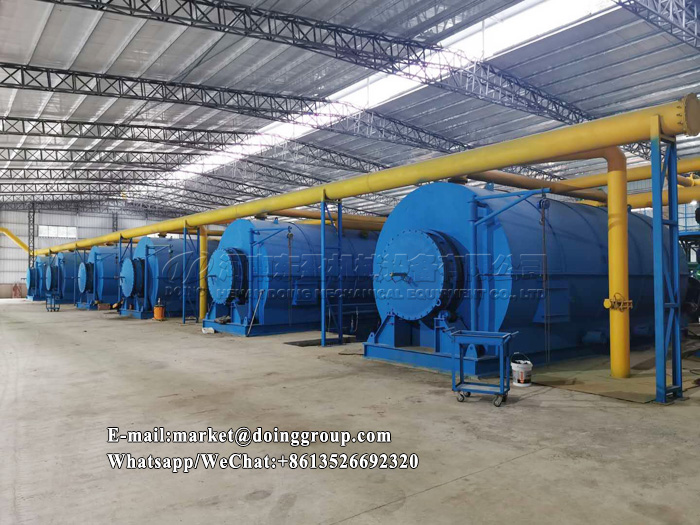 DOING waste plastic pyrolysis plant
Waste Plastic Pyrolysis Plant Projects
So far, we have exported to more than 60 countries, such as the Americas, Africa, India, Asia, Southeast, Asian countries, etc., and we have some experience of local policies and markets in some countries, so can give you more accurate guidance and help.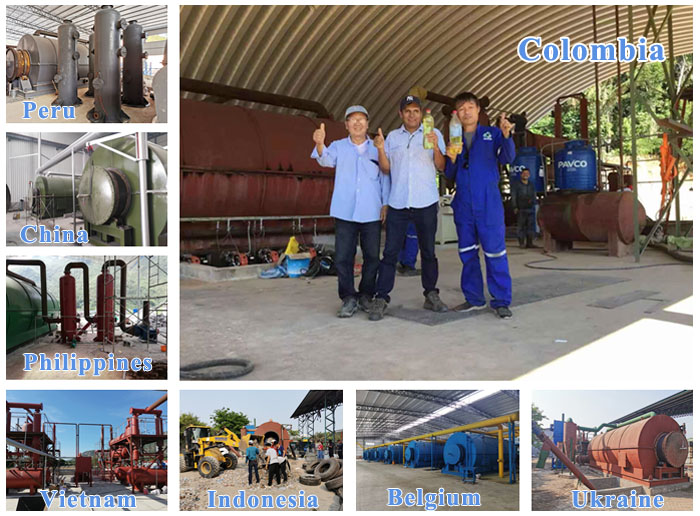 Waste plastic pyrolysis plant partial installation projects
There are many manufacturers of waste plastic pyrolysis plant on the market.
Why to Choose DOING Waste Plastic Pyrolysis Plant? There Are Two Main Reasons:
1. Equipment Quality, Design and Technology
Our plastic pyrolysis reactor is made of boiler steel plate, which can not only withstand high temperature but also prevent deformation. The two heads of our waste plastic pyrolysis reactor is arc-shaped design with one piece welding, instead of welding several steel plates. It enables seamless welding. Which can buffer pressure and withstand high pressure. The quality of waste plastic pyrolysis plant has been greatly improved, but at the same time the cost has also increased accordingly.
DOING waste plastic pyrolysis plant adopts the full thermal insulation layer, this design can ensure that the smoke is not leaked and the heat is not lost, which not only saves fuel, but also does not cause pollution in the factory building. And our waste plastic pyrolysis plant can use the auto feeder with 1.4meters feeding door. Which can save production time and manpower. Our waste plastic pyrolysis reactor also adopt the side carbon black discharge method, the sealing effect can be achieved, it not pollute the factory, and the side carbon black discharge system is not related to the inlet and outlet. This will not affect the raw materials loading, and it will not affect the discharge of oil gas.
We have our own unique core technology, such as negative pressure system, exhaust gas purification device, etc. The negative pressure system greatly improves the safety of the entire equipment operation. The exhaust gas purification device can purify the exhaust gas and then use it to burn the reactor. This can avoid the generation of bad odor and air pollution, and also avoid complaints from people nearby.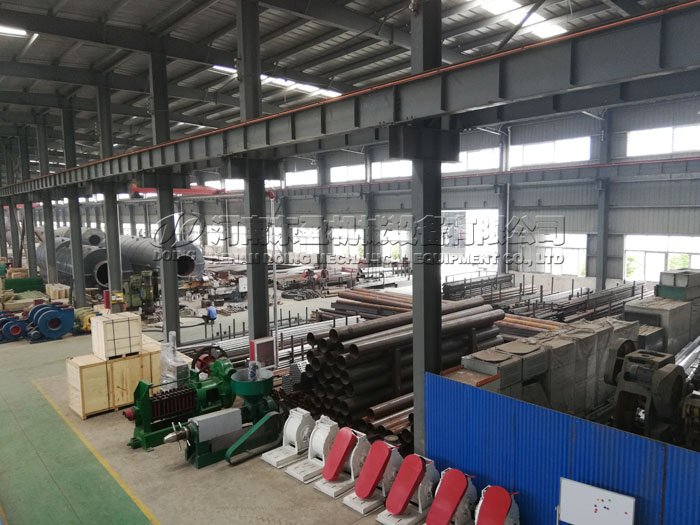 DOING factory
2. After - Sales Installation and Maintenance
We have our own team of professional installation engineers, who can go abroad to install and debug and operate waste plastic pyrolysis plant for customers, and we have our own office and warehouse in Nigeria, which can solve problems for customers at any time. Our main markets, such as India, South America, etc. Some old customers will continue to order our waste plastic pyrolysis plant, so our engineers also install equipment in these countries all year round, which is also convenient to provide customers with after-sales service at any time.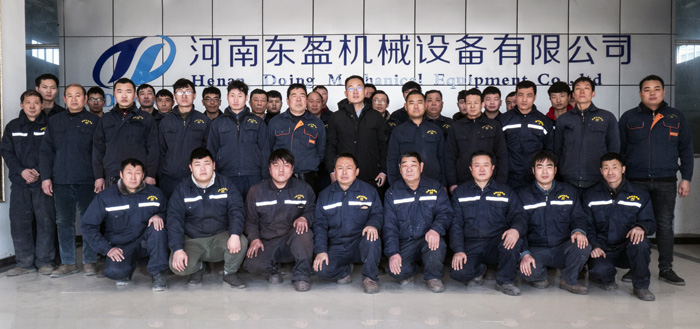 DOING professional installation engineers
Technical Parameters of Waste Plastic Pyrolysis Plant
No.
Items
Contents
1
Equipmenttype
DY-1-6
DY-1-10
DY-1-12
2
Rawmaterial
Waste plastic
Waste plastic
Waste plastic
3
Structuralform
Horizontalrotation
Horizontalrotation
Horizontalrotation
4
24-hourCapacity
6ton
10ton
12ton
5
Oilyield
2.7-3.3ton
3.6-4.4ton
4.5-5.5ton
6
Operatingpressure
Normal
Normal
Normal
7
MaterialofpyrolysisReactor
Q245R
Q245R
Q245R
8
ThicknessofpyrolysisReactor
16mm
16mm
16mm
9
RotatespeedofpyrolysisReactor
0.4turn/minute
0.4turn/minute
0.4turn/minute
10
Totalpower
19KW
19KW
19KW
11
Modeofcooling
Watercooling
Watercooling
Watercooling
12
Coolingareaofcondenser
100sqm
100sqm
100sqm
13
Kindoftransmission
Internalgeardrive
Internalgeardrive
Internalgeardrive
14
NoisedB(A)
≤85
≤85
≤85
15
SizeofReactor(D×L)
2200×6000
2600×6600
2800×6600
16
Workingform
Intermittentoperation
Intermittentoperation
Intermittentoperation
17
Deliverytime
20days
20days
20days
18
Weight
27T
32T
35T
Raw Materials Suitable for Waste Plastic Pyrolysis Plant
The types of plastics treated by waste plastic pyrolysis plant are limited. And different kinds of waste plastics, its oil yield is different.
For example, PE with high oil yield can reach 95%; PP and PS can reach 90%; and of course there are also some types of waste plastics that yield as little as 20% or 30%; In addition, some plastics are not suitable for oil refining, such as PVC and PET. Below are some types plastics with high oil yield.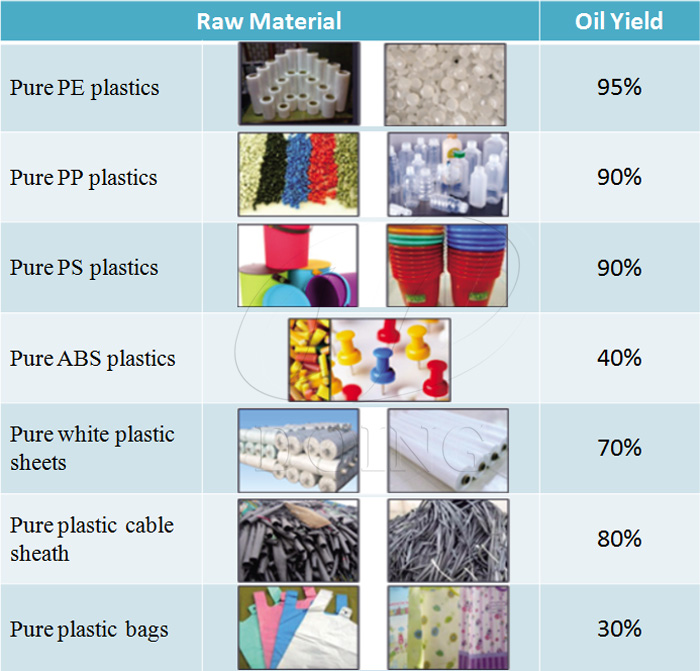 Raw materials of waste plastic pyrolysis plant and oil yield
Final Products from DOING Waste Plastic Pyrolysis Plant and Applications:
Final product
Yield
Application
Fuel oil
60%
1. Be sold directly.
2. Added into heavy oil generator to produce electricity.
3. Transformed into diesel by waste oil distillation plant.
4. As fuel to heat the pyrolysis reactor.
Carbon black
30%
1. Be sold directly.
2. Refining as an additive in new products.
3. Reprocessed into coal or refractory briquette.
Combustible gas
10%
1. Back to furnace for heating the reactor.
2. Collected and sold.
Note: here the rate of oil yield is only for reference, according to the different proportion of raw materials will be different.
Operation Process of DOING Waste Plastic Pyrolysis Plant
1. Put the dried waste plastic into the reactor by using the automatic feeder, and pay attention to leave a part of space in the reactor and not fill it completely, so that the reactor can rotate normally and the raw material can be heated evenly. Close the door of feed inlet and slag outlet after loading, and make sure the door is sealed.
2. Use one of the fuels such as coal, wood, natural gas, liquefied petroleum gas or tire oil to slowly heat the pyrolysis reactor. When the temperature reaches 160 degrees, check for oil gas coming out.
3. continuous heating, generally at 200-300 degrees, the most oil, the fastest temperature rise, need to last about 4 hours;
4. continue to heat the fire, ensure that the oil gas is felt, when the temperature drops to about 150 degrees, shut down the machine.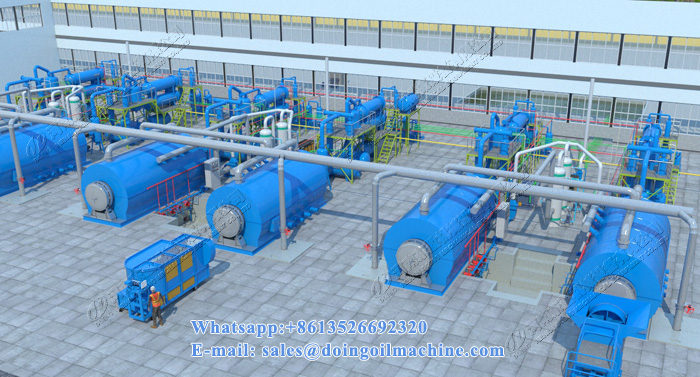 Production line of waste plastic pyrolysis plant
After the above work is completed, the reactor is cooled. Then the black carbon can be expelled automatically.
For nearly 10 years, we DOING company insist on the quality of waste plastic pyrolysis plant first, integrity management, in the market at home and abroad to obtain a very good reputation. Repeat purchase of old customers is more common. If you are interested in in our waste plastic pyrolysis plant, please contact us in time.
Hot Product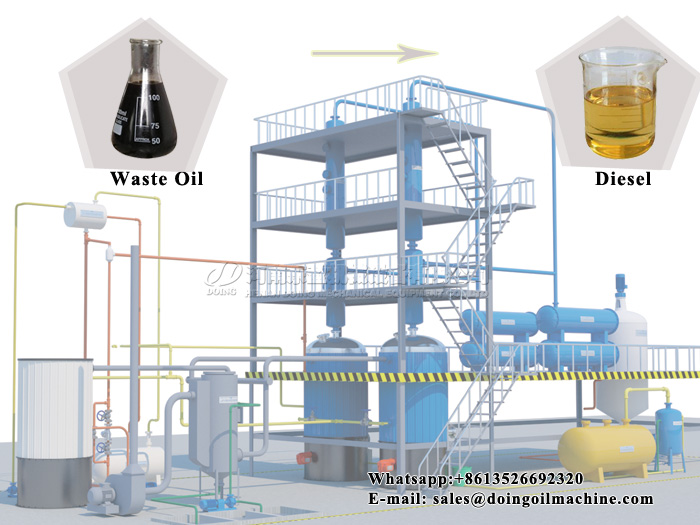 Waste oil refining plant is specially designed for waste oil and pyrolysis oil to diesel. This whole refining process includes distillation, cooling, decoloring and deodoring system.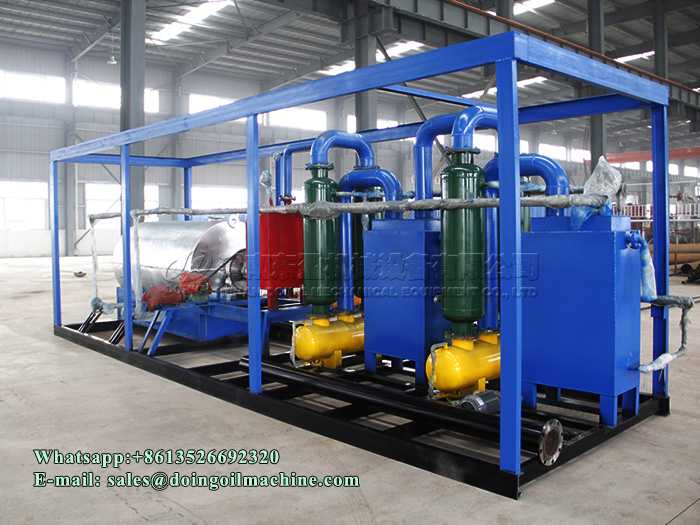 DOING company is strong and has other different processing capacity equipment to choose from, 500kg, 1T, 3T, 5T, 10T. , 12T, 15T, 30T, 50T, 100T, and so on. Compared with these large capacity equipment, small plastic to fuel machine also has its unique ad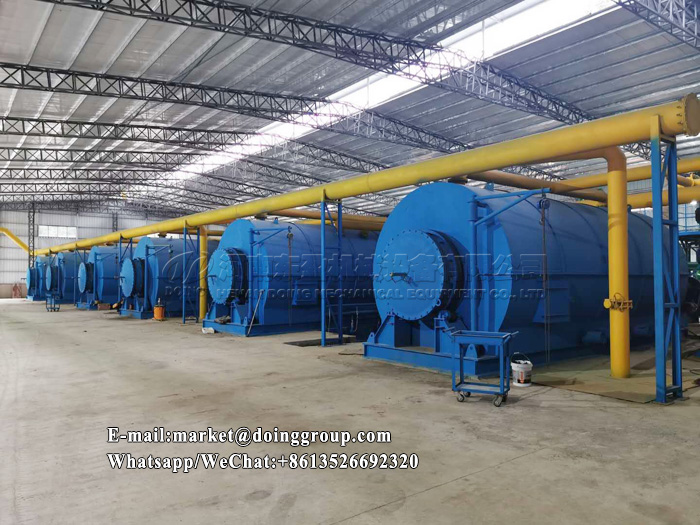 DOING waste plastic pyrolysis plant adopts core technology and is made of one piece of welding. DOING company provides after-sales installation and maintenance services.
Leave Your Message
Please feel free to leave your contacts here and your privacy is protected. A competitive quotation will be provided according to your detailed requirement within one business day.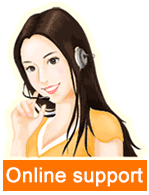 Leave a message