15 TPD Waste Plastic Pyrolysis Plant Was delivered to Zambia
On June 4, 2023, the 15 TPD waste plastic pyrolysis plant ordered by our Chinese customer was delivered to Zambia. Shipped with the waste plastic pyrolysis plant to Zambia are buffer tanks, oil gas cooling condensors and safety devices researched by DOING Company.
The buffer tank slows down the flow rate of oil-gas, improves the oil yield, the oil gas cooling condensors can quickly condense the oil-gas, and the water seal can prevent the backflow of oil and gas to avoid safety accidents.
Here is the shipping video:
Our Chinese customer is engaged in brick factory business and needs a lot of fuel in Zambia. Waste plastics are abundant in local areas, so he chose to invest in waste plastic pyrolysis plant in Zambia, which can produce fuel oil for his own brick factory. And the excess fuel oil can also be sold to other industrial factories. So, our Chinese customer is investing in a waste plastic pyrolysis plant in Zambia is a double win for him.
When our Chinese customer chose waste plastic pyrolysis plant for the Zambia project, he compared many manufacturers and finally chose Doing, because he found that the waste plastic pyrolysis plant of Doing company has exquisite welding technology, good quality long service life, high oil yield and good oil quality.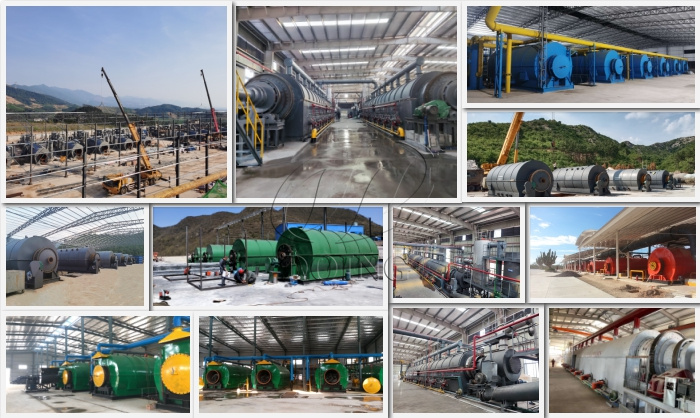 The project cases of DOING pyrolysis plant

As a pyrolysis plant manufacturer that has developed for 13 years, Doing has been constantly updating and optimizing our pyrolysis plant, and has been pursuing more perfection. Therefore, more and more customers will choose DOING because of good quality and exquisite technology. So far, we have cooperated with customers from more than 90 countries in the world. If you are interested in the waste plastic pyrolysis plant project, please feel free to contact us.
Hot Product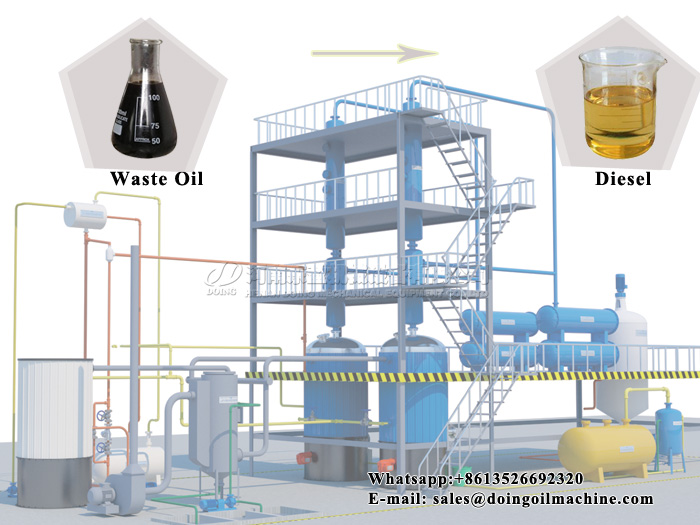 Waste oil refining plant is specially designed for waste oil and pyrolysis oil to diesel. This whole refining process includes distillation, cooling, decoloring and deodoring system.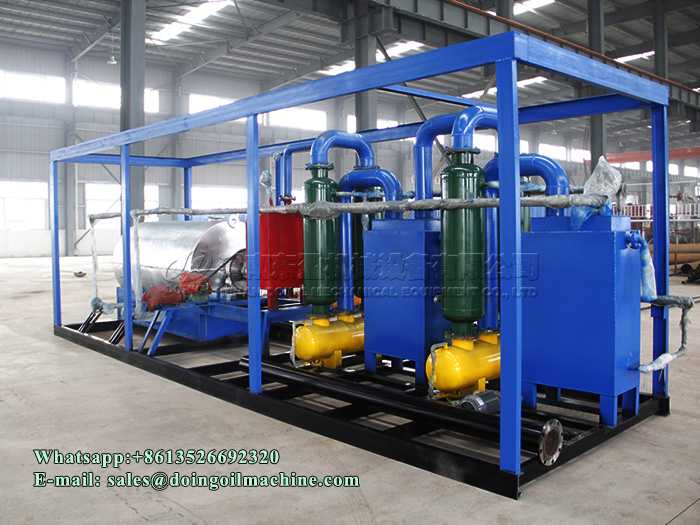 DOING company is strong and has other different processing capacity equipment to choose from, 500kg, 1T, 3T, 5T, 10T. , 12T, 15T, 30T, 50T, 100T, and so on. Compared with these large capacity equipment, small plastic to fuel machine also has its unique ad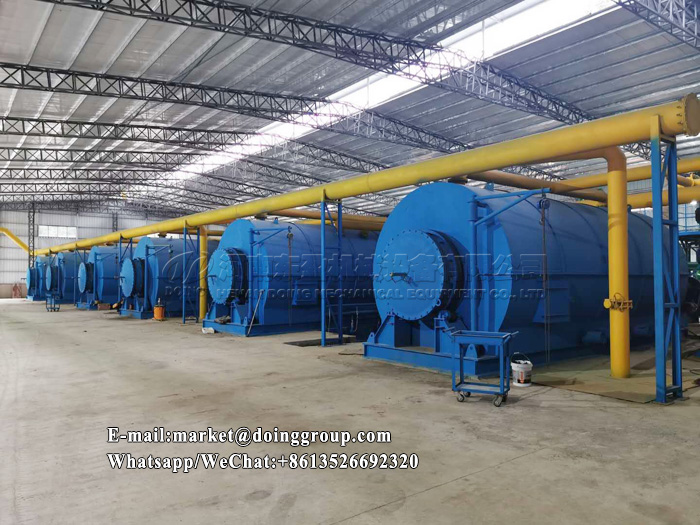 DOING waste plastic pyrolysis plant adopts core technology and is made of one piece of welding. DOING company provides after-sales installation and maintenance services.
Leave Your Message
Please feel free to leave your contacts here and your privacy is protected. A competitive quotation will be provided according to your detailed requirement within one business day.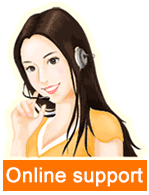 Leave a message