15TPD Semi-continuous waste tire recycling pyrolysis machine was delivered from DOING Factory
Recently, the production of four 15TPD semi-continuous waste tire recycling pyrolysis machine ordered by customers in Fujian, China has been gradually completed. On July 15, 2022, some of the four 15TPD semi-continuous waste tire recycling pyrolysis machine have been successfully loaded and sent to Fujian from Doing Factory.
It only took 2 months from ordering the semi-continuous waste tire recycling pyrolysis machine to the equipment delivery. The strong manufacturing capacity and rich project installation experience of the Doing Company were the important reasons for attracting Fujian customers to purchase waste tire recycling pyrolysis machine from us.
The Fujian customer is engaged in the fuel-related industry and has a certain understanding of waste tire recycling pyrolysis machine. Therefore, he himself was relatively cautious when choosing recycling pyrolysis machine manufacturers. After the customer came into contact with DOING, he learned that our equipment has good quality, exquisite materials and long service life, so he quickly decided to cooperate with us.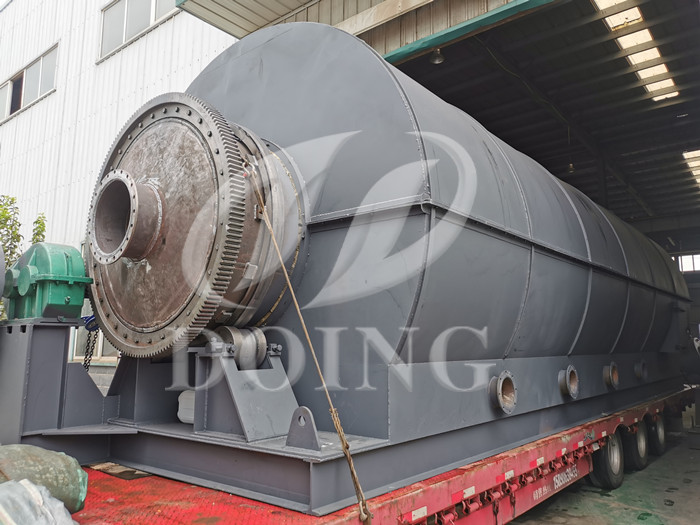 The reactor of waste tyres pyrolysis machine
With the approval of our old customer, he also personally inspected the local waste tire recycling pyrolysis machine installed by DOING. And he was satisfied with the high oil yield, stable operation and high safety performance of our recycling pyrolysis machine, especially the safe design of our reactor pressure vessel. After returning from the inspection, he immediately contacted our sales manager and ordered 4 sets of 15TPD semi-continuous waste tire recycling pyrolysis machines.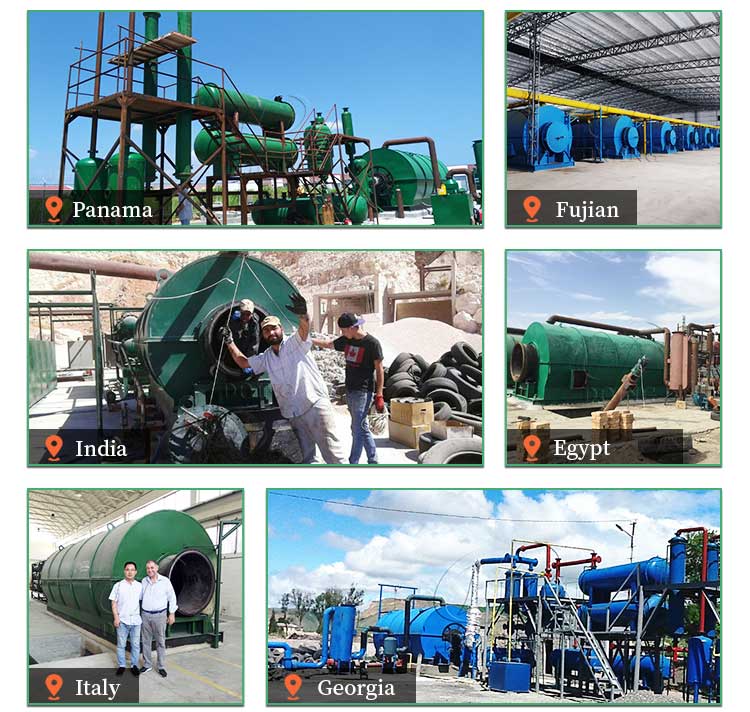 DOING company pyrolysis machine project cases
With excellent equipment quality and perfect service, Doing Company has sold waste tires/plastic/oil sludge recycling pyrolysis machines to 90+ countries. If you also want to buy cost-effective recycling pyrolysis machine, please contact us for equipment quotation!
Hot Product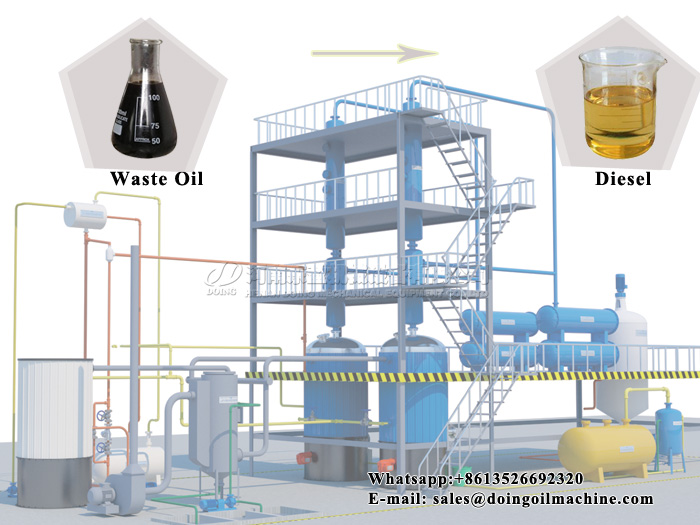 Waste oil refining plant is specially designed for waste oil and pyrolysis oil to diesel. This whole refining process includes distillation, cooling, decoloring and deodoring system.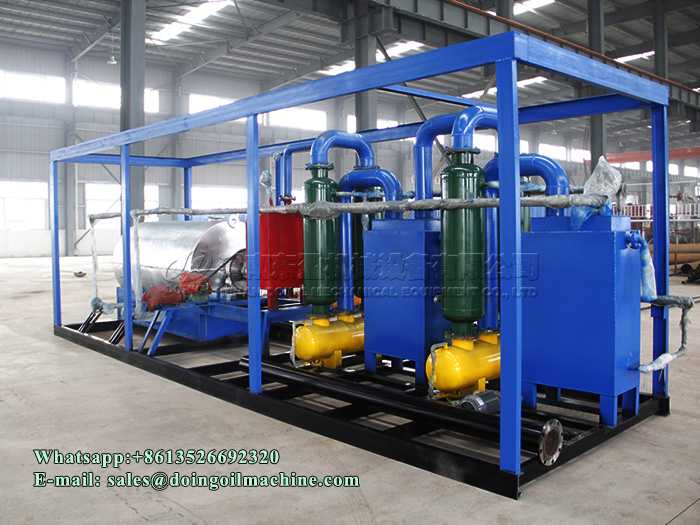 DOING company is strong and has other different processing capacity equipment to choose from, 500kg, 1T, 3T, 5T, 10T. , 12T, 15T, 30T, 50T, 100T, and so on. Compared with these large capacity equipment, small plastic to fuel machine also has its unique ad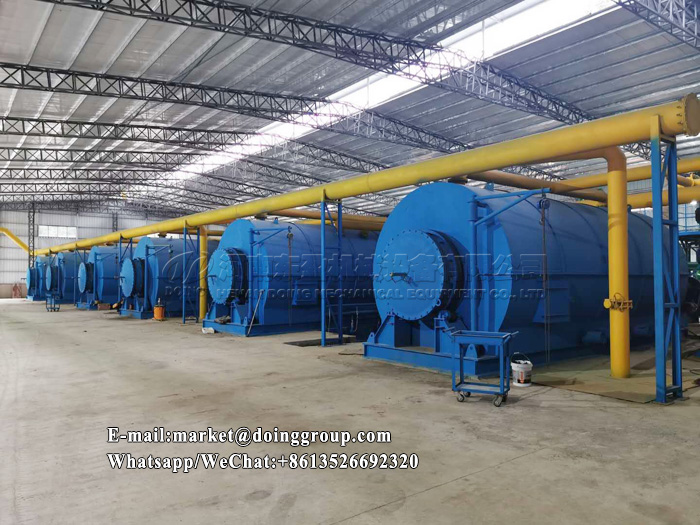 DOING waste plastic pyrolysis plant adopts core technology and is made of one piece of welding. DOING company provides after-sales installation and maintenance services.
Leave Your Message
Please feel free to leave your contacts here and your privacy is protected. A competitive quotation will be provided according to your detailed requirement within one business day.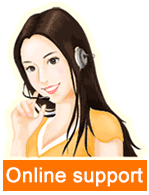 Leave a message