A set of 100kg/d frame type plastic/tire recycling pyrolysis plant was successfully delivered to Mexico!
On July 22, Doing Company's 100kg/d small scale waste plastics and tyres pyrolysis plant was shipped to Mexico on time.The frame type waste to the engine plant has the advantages of free installation, convenient transportation, labor saving and cost saving.
The small scale waste tyre pyrolysis plant was shipped to Mexico!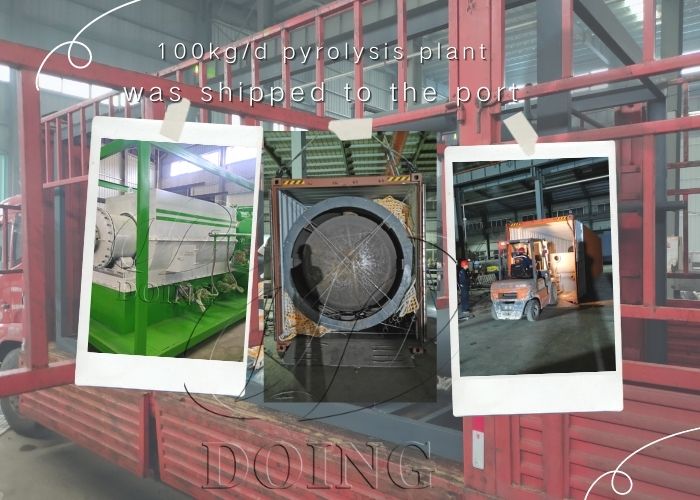 100kg/d waste plastic/tyres was delivered to Mexico
Waste plastic pyrolysis plant can convert waste plastic/tyres into fuel oil and carbon black, which is an environmentally friendly way to recycle and reuse resources. If you are interested,it is suitable for you to use small scale yrolysis plant to start this project, and then expand your business when it is profitable.
Currently, Doing Company's waste tire/plastic to oil recycling machines have been sold and installed in more than 90 countries, such as the United States, Italy, Russia, Botswana, Australia, Nigeria, India, United Arab Emirates, United Kingdom, Mexico, etc. You are interested in our waste tire/plastic to diesel recycling machine, please feel free to consult us for professional solutions and machine customization services.



Hot Product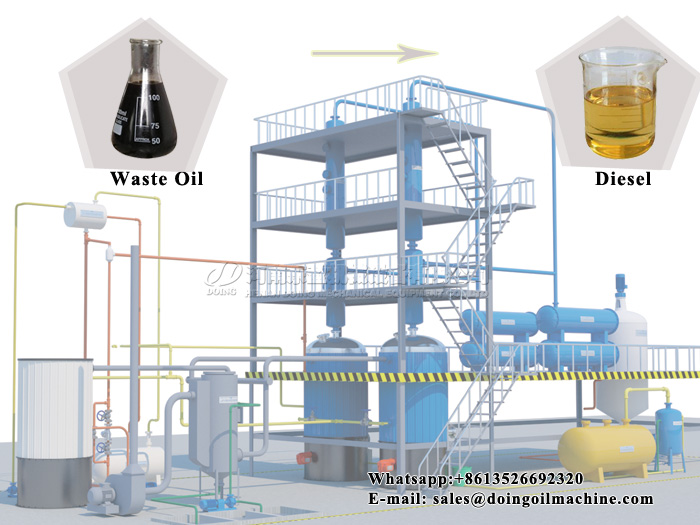 Waste oil refining plant is specially designed for waste oil and pyrolysis oil to diesel. This whole refining process includes distillation, cooling, decoloring and deodoring system.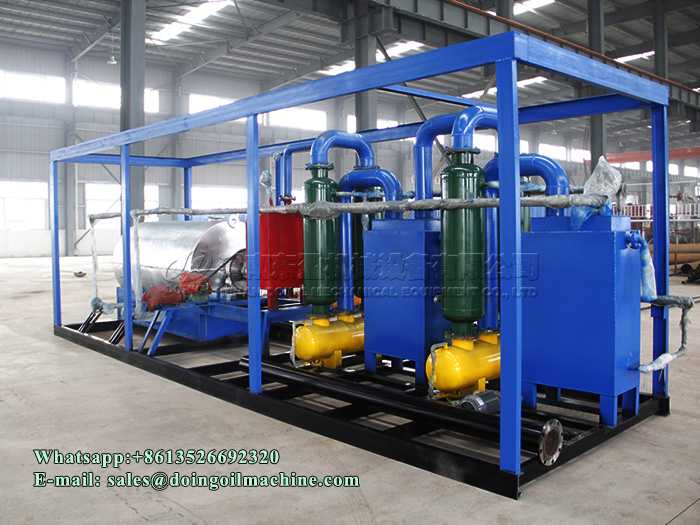 DOING company is strong and has other different processing capacity equipment to choose from, 500kg, 1T, 3T, 5T, 10T. , 12T, 15T, 30T, 50T, 100T, and so on. Compared with these large capacity equipment, small plastic to fuel machine also has its unique ad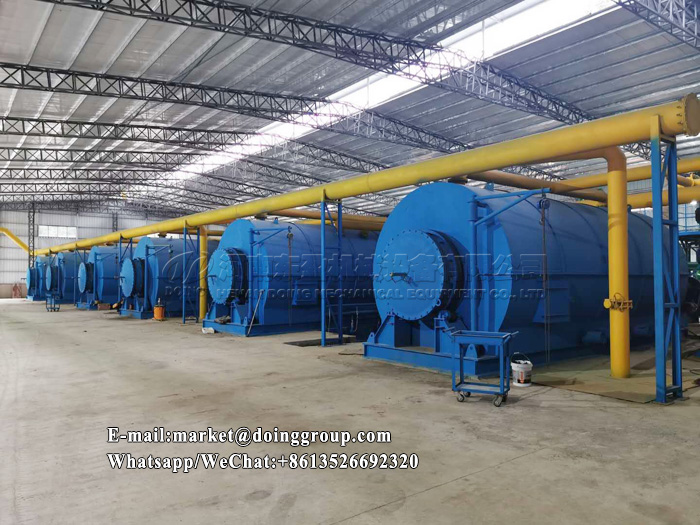 DOING waste plastic pyrolysis plant adopts core technology and is made of one piece of welding. DOING company provides after-sales installation and maintenance services.
Leave Your Message
Please feel free to leave your contacts here and your privacy is protected. A competitive quotation will be provided according to your detailed requirement within one business day.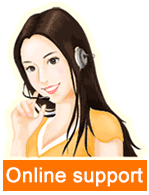 Leave a message