What is the process of converting plastic to diesel?
With the increasing price of international crude oil, the waste plastic to diesel processing projects are closely watched by different countries in the world. The process of converting plastic to diesel mainly uses two technologies: pyrolysis technology and distillation technology.
Small scale pyrolysis plant and waste oil distillation plant

If you want to recycle plastic waste into diesel, first you need to recycle plastic into fuel oil, then you could refine fuel oil into diesel.
The detailed plastic to diesel processing process like below:
1.Heating raw materials-condensate fuel oil.
Put the waste plastics into the pyrolysis plant reactor, and carry out the pyrolysis and cracking reaction, so that the waste plastics are pyrolyzed into small molecules in the state of oil gas. Then the oil gas will be cooled into liquid plastic pyrolysis oil through multi-stage condensers.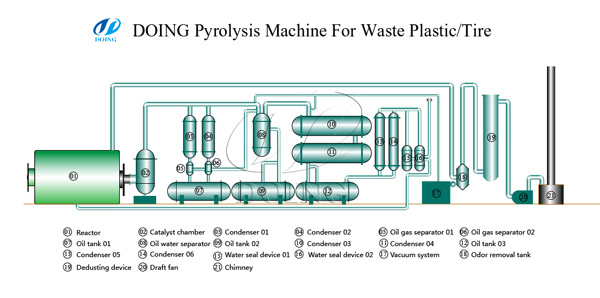 Waste tyres/plastics pyrolysis plant process

2. Distilling the fuel oil-condensate into diesel.
Then the plastic pyrolysis oil is introduced into the distillation tower, and can be processed into diesel fuel through distillation, re-refining, catalysis or acid-base washing, cooling process, etc.
This waste plastic to diesel processing project can not only avoid the pollution problem caused by the waste plastics but also bring huge economic benefits. But we have to know that different types of plastics have different oil yields, and not all plastic wastes can be converted to diesel.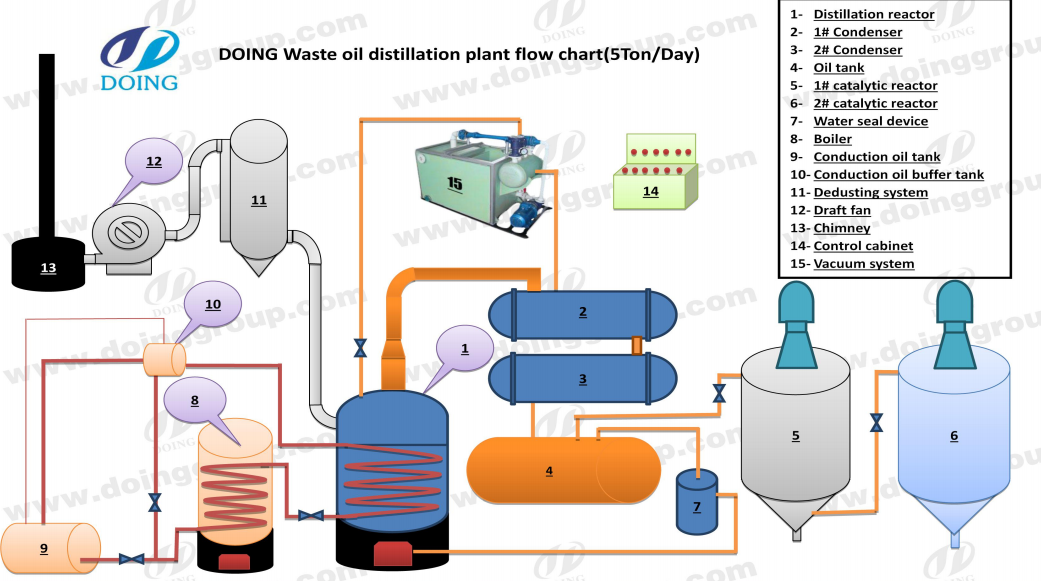 Waste oil distillation plant process

For the waste plastics, the PVC and PET plastics are not suitable for processing diesel. It's suggested to choose PP, PE, PS, ABS plastics. The plastic to diesel output ratios may vary from 27% to 80%.
DOING GROUP spends 12+ years on the research and development of the waste plastic to diesel processing machines, efficient and environmentally friendly waste pyrolysis plant and pyrolysis oil distillation plant. Our machines are popular in more than 100 countries and regions.
We offer the plastic to diesel pyrolysis distillation plants from 100KG to 50+TPD to meet different customers' needs. If you want to know more about our plastic to diesel processing machines, please let me know.
Hot Product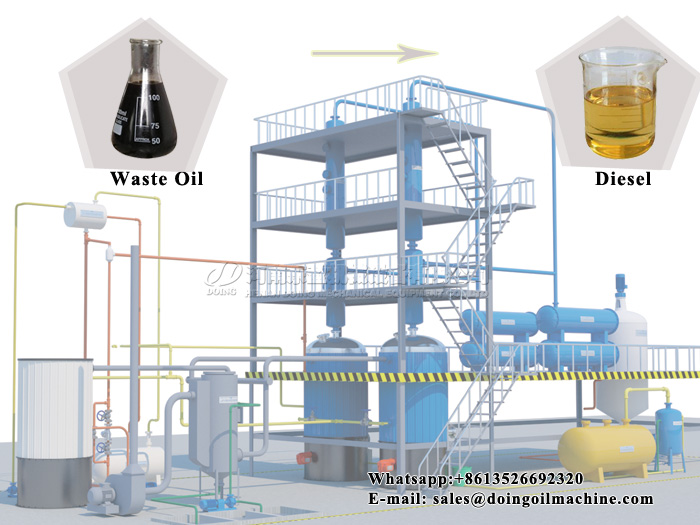 Waste oil refining plant is specially designed for waste oil and pyrolysis oil to diesel. This whole refining process includes distillation, cooling, decoloring and deodoring system.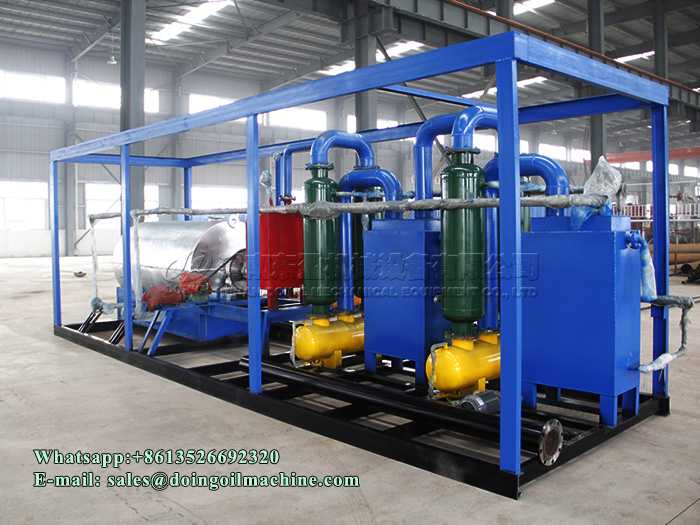 DOING company is strong and has other different processing capacity equipment to choose from, 500kg, 1T, 3T, 5T, 10T. , 12T, 15T, 30T, 50T, 100T, and so on. Compared with these large capacity equipment, small plastic to fuel machine also has its unique ad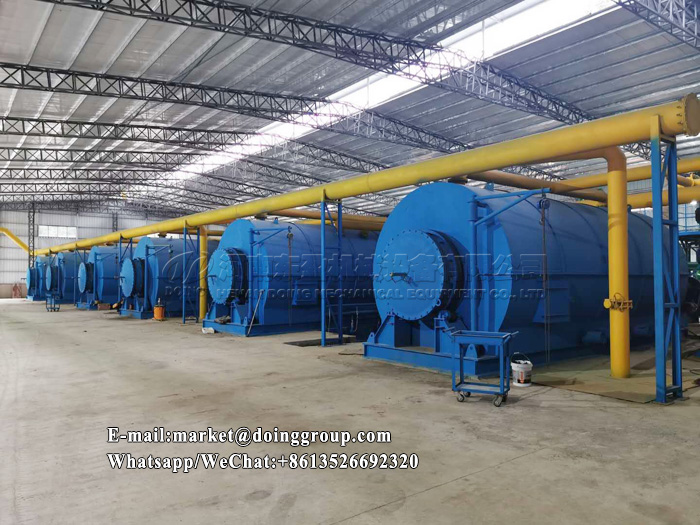 DOING waste plastic pyrolysis plant adopts core technology and is made of one piece of welding. DOING company provides after-sales installation and maintenance services.
Leave Your Message
Please feel free to leave your contacts here and your privacy is protected. A competitive quotation will be provided according to your detailed requirement within one business day.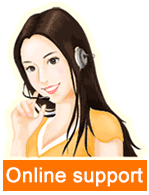 Leave a message