How do you purify tire plastic pyrolysis oil?
DOING waste oil distillation plant can purify and improve the color, smell and quality of waste tire plastic pyrolysis oil and get high quality diesel oil. The diesel oil got is in high quality and can be used for tractors, trucks, generators, boilers, etc., which has a great sales market.
DOING waste oil distillation machine is the most advanced technology in the waste oil and crude oil recycling industry and suitable for large-scale industrial production. The tire plastic pyrolysis oil purification process includes four steps as below:
1. Preheating
You need to buy two barrels of heat-conducting oil, heat the heat-conducting oil in furnace, which takes about 1 hour. These two barrels of heat-conducting oil can be used for 2 years.
The coiled tube pointed by the arrow is full of heat-conducting oil, under the reactor is fuel heating, under the reactor is fuel-heating. We use a dual heating system to make heating more efficient and save heating time, which makes preheating time only 2 hours.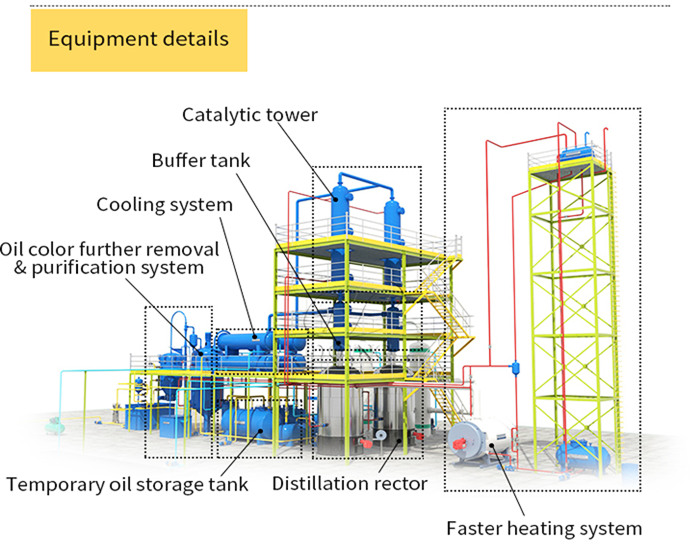 The 3D picture of waste oil distillation plant

2. Light oil (diesel) is distilled out first
Before the temperature gets 250℃, emulsifiable concentrate in the pyrolysis oil will come out first. After two horizontal condensers, cooled down to the diesel directly.
3. Catalyzed by catalysis tower
There are two kinds of catalysts in the catalysis tower, A and B. Usually, when the temperature is over 250℃, the oil gas needs to through the catalyst tower, the heavier oil will be distillated into diesel after passing through the catalyst tower.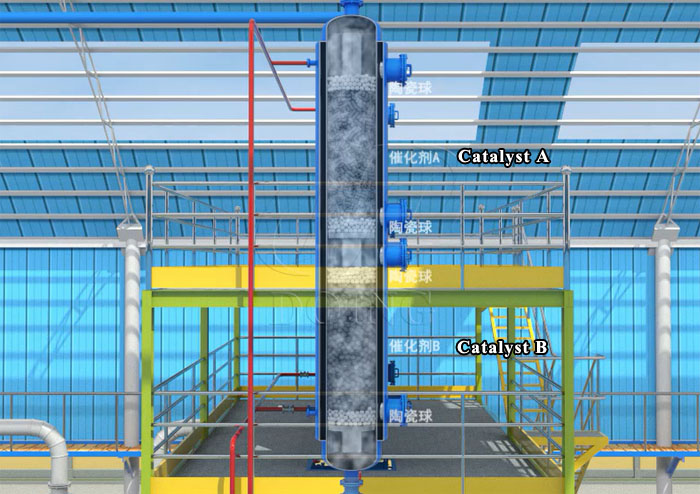 Two kinds of catalysts in the catalysis tower
4. Get diesel.
The oil gas will be cooled down to liquid oil through the condensers. The horizontal condensers our waste oil distillation plant adopts are tubes condensers, there are a total 37 tubes in each condenser, greatly increasing the cooling area, make sufficient cooling effect and get the high oil output. Oil gas is inside the tube, and the outside of the tube is surrounded by cooling water, which is energy saving and environmentally friendly.
The final product:diesel

Any requirements and concerns, please let us know. We could give you more suggestions and customize suitable waste oil distillation plant at a favorable price to help you develop the tire plastic pyrolysis oil purification business smoothly.
Hot Product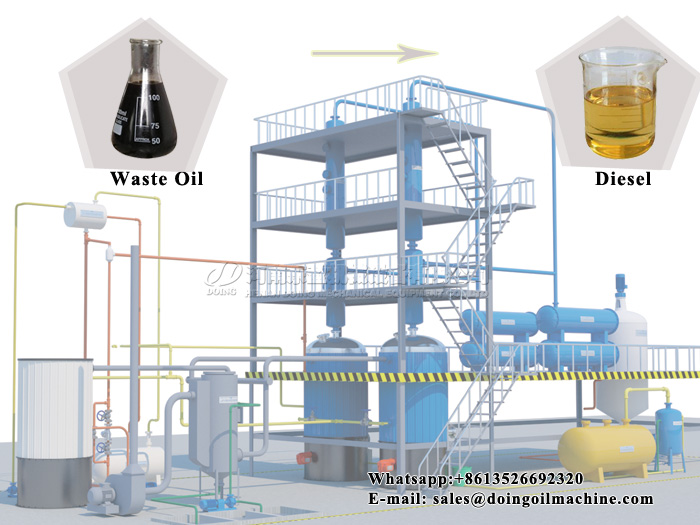 Waste oil refining plant is specially designed for waste oil and pyrolysis oil to diesel. This whole refining process includes distillation, cooling, decoloring and deodoring system.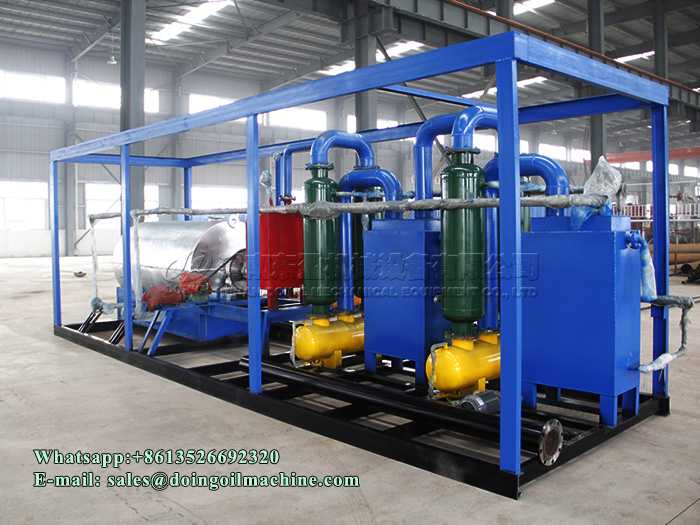 DOING company is strong and has other different processing capacity equipment to choose from, 500kg, 1T, 3T, 5T, 10T. , 12T, 15T, 30T, 50T, 100T, and so on. Compared with these large capacity equipment, small plastic to fuel machine also has its unique ad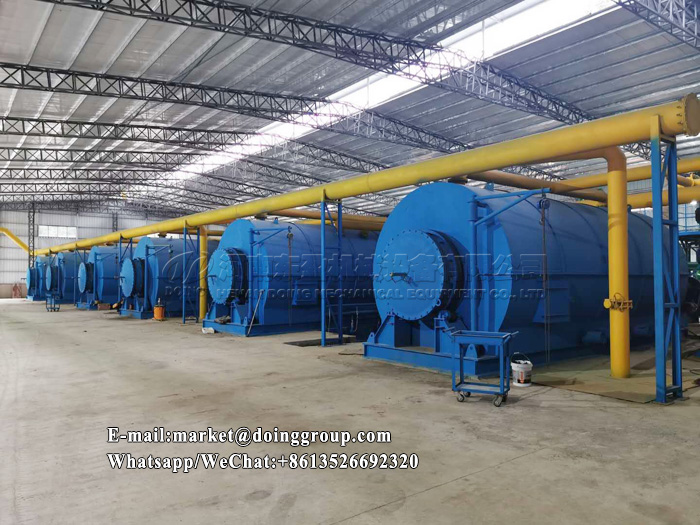 DOING waste plastic pyrolysis plant adopts core technology and is made of one piece of welding. DOING company provides after-sales installation and maintenance services.
Leave Your Message
Please feel free to leave your contacts here and your privacy is protected. A competitive quotation will be provided according to your detailed requirement within one business day.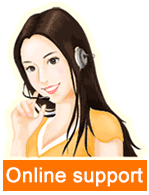 Leave a message