Indonesian customer purchased 2 sets of 10T waste tire pyrolysis plants
On September 20, 2023, our Indonesian customer purchased 2 sets of 10T waste tire pyrolysis plants from Henan Doing Company. He purchased these two sets of pyrolysis plants to recycle cheap waste tires into valuable fuel oil energy.
Our Indonesian customer has a big factory in Indonesia, and to save heating fuel costs, he decided to produce alternative fuel-heating fuel by himself. For excess fuel beyond demand, he can sell it to other factories, like heavy oil power plants, steel factories, glass factories, cement factories, boiler heating, etc. In Indonesia, where oil prices remain high, this is a lucrative business.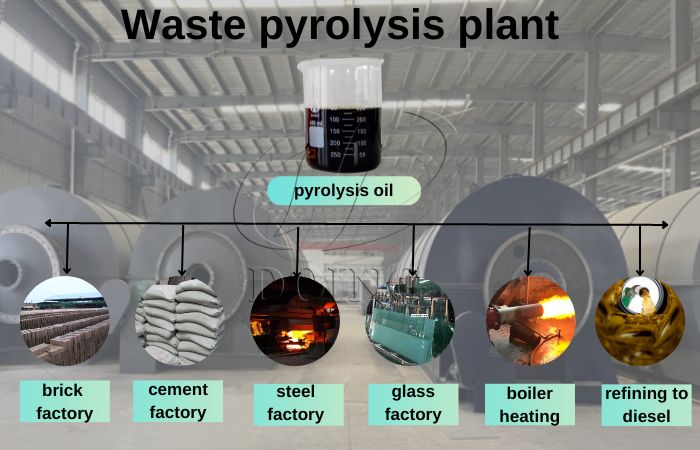 Waste tire pyrolysis plant final product application
After doing market research, our Indonesian customer decided to use the cheap and available waste tires as the raw materials. Then he looked for professional pyrolysis plant manufacturers to customize suitable waste tire pyrolysis plant purchasing schemes.
DOING Company has rich pyrolysis plant exportation and installation experience. Our prolysis plant has been popular sale to 100+ countries and regions, including Indonesia. Besides that, no matter in machine quality and machine environment protection design, our waste tire pyrolysis plants have great performance. Therefore, from machine selection to installation, we can offer all-around services to help our customers install the waste tire pyrolysis plants smoothly. That's why our waste tire pyrolysis plant stands and became the preferential choice of our Indonesian customer.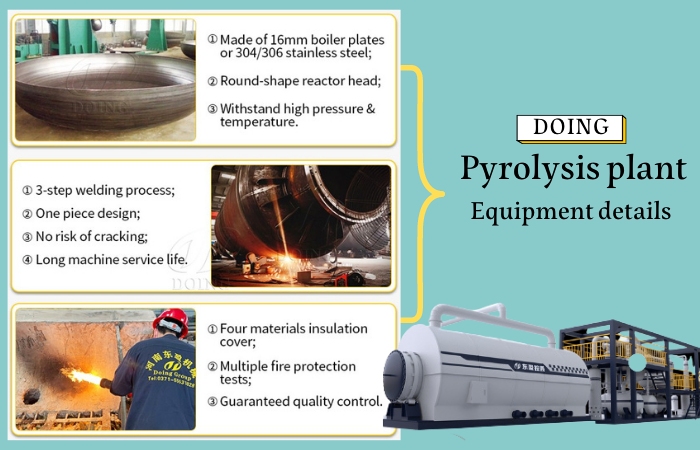 Waste tire pyrolysis plant final product application
If you are interested in setting up waste tire/plastic/oil sludge recycling pyrolysis plants to produce fuel oil, please feel free to send us your inquiry. Our sales manager and engineer team can customize a suitable pyrolysis plant solution and introduce the machine details to you!
Hot Product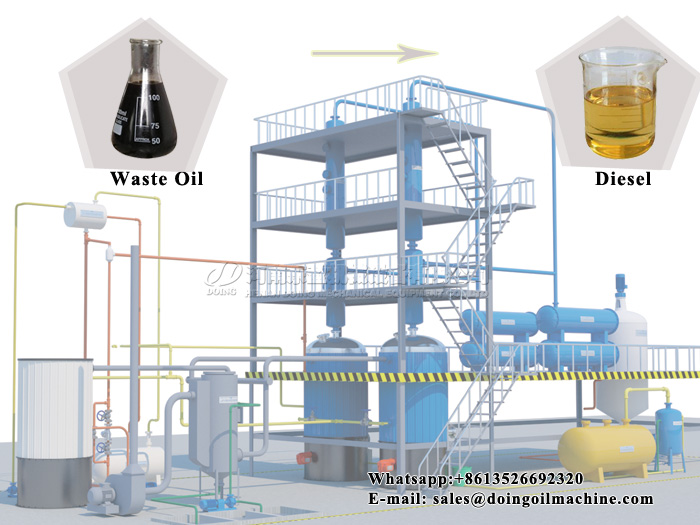 Waste oil refining plant is specially designed for waste oil and pyrolysis oil to diesel. This whole refining process includes distillation, cooling, decoloring and deodoring system.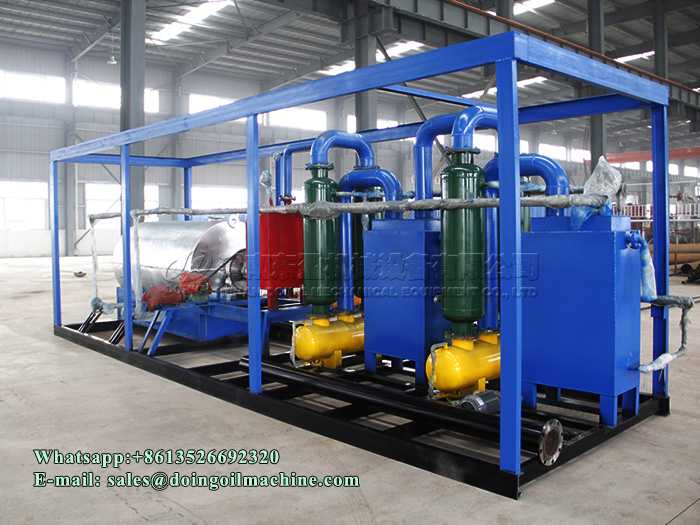 DOING company is strong and has other different processing capacity equipment to choose from, 500kg, 1T, 3T, 5T, 10T. , 12T, 15T, 30T, 50T, 100T, and so on. Compared with these large capacity equipment, small plastic to fuel machine also has its unique ad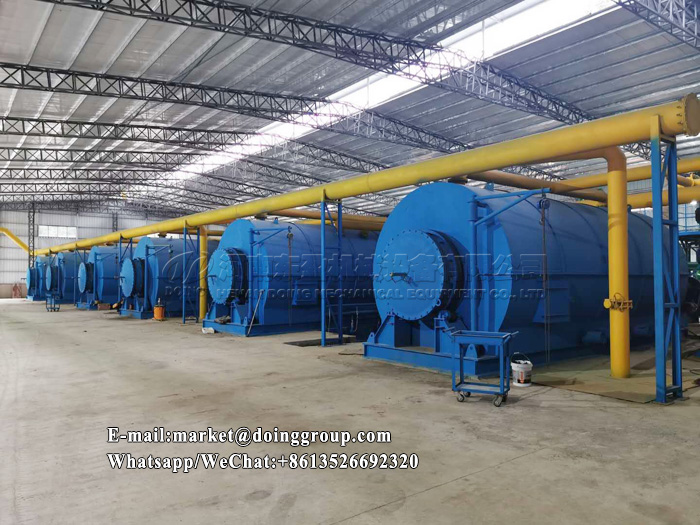 DOING waste plastic pyrolysis plant adopts core technology and is made of one piece of welding. DOING company provides after-sales installation and maintenance services.
Leave Your Message
Please feel free to leave your contacts here and your privacy is protected. A competitive quotation will be provided according to your detailed requirement within one business day.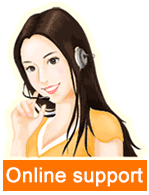 Leave a message